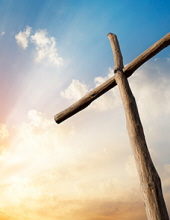 Obituary for Howard "Andy" Haller
Howard "Andy" Haller, age 87, of Lapeer, formerly of Warren, died Thursday, February 28, 2019. He was born February 28, 1932 in Mt. Clemens, to Howard Edward and Hazel LaGloria (Anderson) Haller.

Andy proudly served his country in the U.S. Army, during the Cold War, from 1957-1963. He married Martha Ann Houghtaling on November 26, 1968 and became the proud "father" of Martha's sons Craig Hoff and David Hoff. Mr. Haller worked in industry many years, until he realized teaching was his true calling. He worked almost 30 years for the Lapeer Intermediate School District, retiring in 1994. Andy and Martha were active members of the St. Paul Lutheran Church in Lapeer. He enjoyed camping, model trains, wood working, metal working and especially sailing. The Hallers kept their boat at the North Star Sail Club on the Clinton River. For many years Mr. Haller was a devoted Sea Scout Leader, promoting better citizenship and improving members' boating skills, outdoor skills, social skills and service experiences… receiving many accolades from appreciative parents and boys.

Andy is survived by his wife: Martha Haller of Lapeer; sons: Craig John (Linda) Hoff of Grand Blanc and David Jeffrey (Heather) Hoff of Prairieville, Louisiana; grandchildren: Lisa, Kristie, Katie, Becca, Ryan, Alexander, Lauren and Elliot; great-grandchildren: Kendra, Zoe, Rachael, Ryan and Tristan; brother: Tom Haller of Evertt, Washington; and sister: Gloria Haller of Mt. Clemens. He was preceded in death by his parents.

A memorial service in honor of Mr. Haller's life will be held 11AM Tuesday, March 12, 2019, at the St. Paul Lutheran Church, 90 Millville Rd., Lapeer, Michigan 48446. Rev. John Kaiser will officiate the service. The family will receive friends one hour prior to the service at the church, from 10-11AM. Cremation has been entrusted to Muir Brothers Funeral Home in Lapeer. Memorial contributions may be made to St. Paul Lutheran School, 90 Millville Rd., Lapeer, MI 48446. Please share condolences and memories at www.MuirBrothersLapeer.com.
Previous Events
Receive Friends
St. Paul Lutheran Church
90 Millville Rd.
Lapeer, MI 48446
Memorial Service
St. Paul Lutheran Church
90 Millville Rd.
Lapeer, MI 48446
Memorial Contribution
St. Paul Lutheran Church School
c/o St. Paul Lutheran Church
90 Millville Road
Lapeer, MI 48446