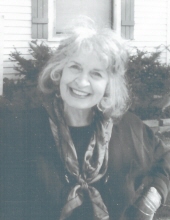 Obituary for Kathryn Ella Schneider
Kathryn Ella Schneider (Zuhlke), 86, of Lapeer, passed away, at her home, on Saturday, June 22, 2019.

Katy was born November 28, 1932, in Lapeer, Michigan to Arthur Daniel and Margaret Beryl (England) Zuhlke.

Katy started working when she was 15 at the dime store as well as other places in Lapeer. After graduating from Lapeer High School, class of 1950, she worked as a telephone operator in Lapeer, then transferred to Long Beach, California continuing as an operator, later working for North American Aviation.

While in California, Kathryn met a handsome sailor, Robert Charles Schneider from Cleveland, Ohio and married him in Yuma, Arizona (June 20, 1954).

Moving to Cleveland, Katy worked for Holiday Inn. After living in Ohio for a few years her family moved to Florida then back to Cleveland. Finally, coming home to Lapeer in 1970 where she worked at the Lapeer Home and Training Center (Oakdale) and afterword she retired from Lapeer County Social Services.

With a creative soul Katy was an artist. With her life-long friend Virginia (Gin) Geda they could do anything; water color painting, doll making, china painting, quilting, cooking, wall papering, gardening, sewing, upholstery and more.

Kathryn is survived by her daughter, Margaret Diane (Kevin) Bush of Lapeer and son, Arthur Karl (Anne) Schneider of Rochester Hills, Michigan; grandchildren, Michael W. (Keri) Bush of New Jersey, Jacob E. Bush of Berkeley, California, Hannah M. Schneider of Brooklyn, New York, Karl L. Schneider of Houghton, Michigan; great-grandchildren, Audrey K. Bush and Jack W. Bush; brothers-in-law, Gary Schneider of Alameda, California, Roger (Pat) Schneider of Simpsonville, South Carolina; as well as many nieces, and nephews. Each and every one of these people knew that Katy was their biggest fan. Each of our worlds is a little bit darker without her light in it.

She was preceded in death by her parents and by her siblings; Wesley A. (Doris) Zuhlke, Elizabeth A. (John) Zsolczai, Ruth A. (Vern) Anderson and life-long friend Virginia (Gin) Geda, all of Lapeer, Michigan. Also her dogs; Boy, Fritz, and Blue.


The family would like to thank the wonderful aides from A Caring Hand Home Health. We would especially like to thank Rizwana Bashir, Katy much appreciated your companionship and care. Also a thank you to the good people of MID – Michigan: Home Health & Hospice.

In lieu of flowers memorial contributions in memory of Kathryn E. Schneider may be made to Lapeer County Humane Society, or animal shelter (rescue) of your choice.

Cremation services have been entrusted to Muir Brothers Funeral Home in Lapeer.