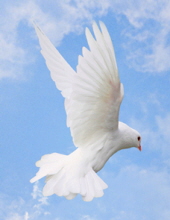 Obituary for Patricia Maud Minnie
Patricia Minnie, age 91, of Lapeer, longtime Flint resident, was reunited with family and friends on January 26, 2018. Known by those who loved her as "Pat", she enjoyed life to the fullest and was the best friend, parent and Grandmother she could possibly be.

Pat was born in Flint, August 23, 1926, to Maud and William Helmkay. She had a wonderful life with her 3 brothers and enjoyed having fun with them, especially in their adventures at Canada Creek. Mrs. Minnie also loved the dances at the IMA and all of the many activities that were so abundant in the 40's in Flint. She married Bruce Minnie in 1947, in Flint. Pat also enjoyed shopping, doing all sorts of crafts and loved her friends at AC, where she worked for many years. The best times were to be found, when she and Bruce retired to Panama City Beach, Florida. They had many good friends and good times in Florida.

Some of her favorite times came when she became a grandma. Pat loved her Mandy and she had many fun memories with her one and only grandchild. She loved her visits when Mandy would stay in Grandma's "Princess Room" for overnights and visits. Mandy inherited her love for sewing and Pat was extremely proud of all her endeavors.

Pat will be missed by her daughters: Linda and Sandy; granddaughter: Mandy; and special son: Guy Merritt. She will be reunited with her husband, parents and brothers: Les, Leonard and Kenny.

Her life was full of kindness, music and love and she will forever be remembered as a generous and caring woman. Patricia will be building a new home in Heaven so Brucie… Better get those tools ready again!

Cremation has been entrusted to Muir Brothers Funeral Home in Lapeer. A memorial gathering will be held at a later date.