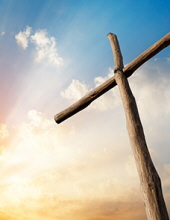 Obituary for Susan Elizabeth McCoy
Susan Elizabeth McCoy, age 61, of Lapeer, formerly of Phoenix, Arizona, was taken home to be with her Lord and Savior on Thursday, March 8, 2018.

Susan was born July 22, 1956 in Birmingham, Alabama, to Glenwood and Dora (Weinburger) Barron. Mrs. McCoy was raised in Phoenix, Arizona and moved to the Lapeer Area in 2010. She committed her life to the Lord as a child in Phoenix, and since moving to Lapeer she attended Lapeer Community Church in Attica. Mrs. McCoy was a dedicated prayer warrior, full of love and a giving heart to all around her. She worked as a "Nanny" for several years, but was most of all a loving stay at home Mother. When you joined the McCoy family, Susan immediately loved you like her own.

Mrs. McCoy is survived by her children: Melissa (Don Currie) McCoy of Lapeer and Kraig (Diane) McCoy of Converse, Texas; grandchildren: Jayden (Jaci Dunham) McCoy, Ashley (Paul Zamora) McCoy, Cameron Currie and Kraig McCoy, Jr. and special cat and loyal companion: Tuffy. She was preceded in death by parents.

Susan will always be loved and missed by her family and friends. No formal funeral service will take place. Cremation has been entrusted to Muir Brothers Funeral Home in Lapeer. Memorial contributions may be made to the Family. Condolences and memories maybe shared at www.MuirBrothersLapeer.com.