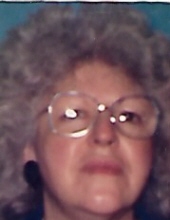 Obituary for Pauline Rose Tanguay
Pauline Rose Tanguay, 80, of Davison, formerly of North Branch, died Friday, June 29, 2018.

Pauline was born April 2, 1938 in River Rouge, Michigan to Louis and Bella (Lebert) Tanguay. Pauline worked several jobs through the years – as a very young woman she was the cook at Lapeer's A&W and a housekeeper for Father Goenges at Immaculate Conception Church. She also worked in phone ministries for TCT out of Saginaw as well as providing home care for many beloved through the years. Pauline was a voracious reader, loved to sing and was a very good cook.

Pauline is survived by her siblings: Raymond Tanguay of Santa Cruz, CA, Monica (Frank) Margrif of Imlay City and Mary Lou Tanguay of Davison; seven nieces & nephews: Michele (Mark) Cline, Christine (Scott) McDougall, Stephen Margrif, Todd (Lina) Margrif, Nicole Margrif, Yvette Wernick and Danielle (Mark) Holloway; eleven great nieces & nephews: Brandon, Jenelle, Cameron, Carissa, Allen, Adrienne, Anderson, Katie, Ricky, Aubree and Brantley. Pauline is also survived by many, many cousins in Canada. She was preceded in death by her nephew, Ray Eric Tanguay and her parents, Louis & Bella Tanguay.


In keeping with Pauline's wishes cremation has been entrusted to Muir Brothers Funeral Home, Lapeer. Also in keeping with Pauline's wishes a private memorial service will take place in the near future.
Events
Event Information
Cremation has taken place.